ABOUT JOHN HOWARDSON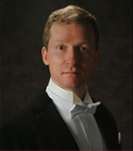 JOHN HOWARDSON

 ( John Howardson Dance ) is an independent professional dance coach operating out of Toronto and Vancouver in Canada, as well as some cities of the United States (San Diego and Nashville).   
JOHN

specializes in

Dance Teacher Training

to prepare candidates to qualify as Certified Dance Instructors.  
JOHN

 also teaches

dance students

in PRIVATE LESSONS from Beginner and up through Advanced Open Levels.
JOHN HOWARDSON

 ( John Howardson Dance ) is

certified Highly Commended Licentiate

with the Imperial Society of Teachers of Dance (I.S.T.D.) located in England.    
JOHN is also

certified Licentiate

WITH BOTH the International Dance Teachers Association of England (I.D.T.A.) and the Canadian Dance Teachers Association (C.D.T.A.).    
JOHN

is a founding member of Dance Masters of BC, a group of dance professionals who organize sanctioned provincial ballroom dance competitions in Vancouver, British Columbia, from time to time.       
JOHN'S

students and friends recognize him for his good character, his professionalism, his in depth dance knowledge, and his creative choreography.
---
JOHN HOWARDSON

is also an experienced professional musician (principal instrument: lead guitar),

a Multi Musical Instrumentalist and recording artist,

and a member of the Nashville Association of Songwriters.
---
---
You can watch dance student performances videos below:
---
---
You can read reviews from John Howardson Dance students at the following website addresses:
BBB REVIEWS Click here for more reviews
---
Tel: 1-855-543-2623               or just simply               1-855-JH-DANCE
Email: info@johnhowardsondance.com
---
You can view more John Howardson Dance Pictures Below:
---
CLICK HERE FOR MORE JOHN HOWARDSON DANCE IMAGES
---
---